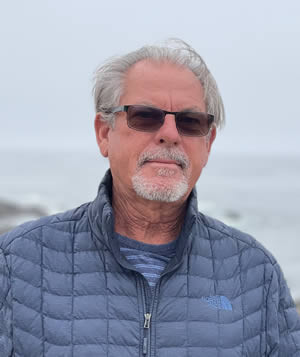 Custom Designed Architectural Art Glass
Art Glass and Metal has been producing etched/sandblasted glass in San Diego county for over 40 years.
The origins of Art Glass and Metal were developed by creating ever more intricate etched glass and carved glass designs. Over the years and hundreds of commissions later, the techniques of casting and slumping glass and water-jet cutting have also been added to Jay's repertoire. These art glass techniques have enabled him to create a wide range of artistic styles, as evidenced by his large portfolio of original designs.
---
Latest Projects By Jay Hoyt Curtis
Cast Glass Hawaiian Wave Break...

2021-06-08

This giant glass Hawaiian wave began life as a hand drawn illustration by the artist Jay C...

Read more about this project

Etched Glass Sidelight in Lagu...

2021-03-30

I was recently commissioned to create an etched glass sidelight for installation in the en...

Read more about this project

Etched Glass Backsplash with S...

2021-09-02

An Etched Glass Backsplash with a Tranquil Aquatic Scene I was commissioned to design and...

Read more about this project