Details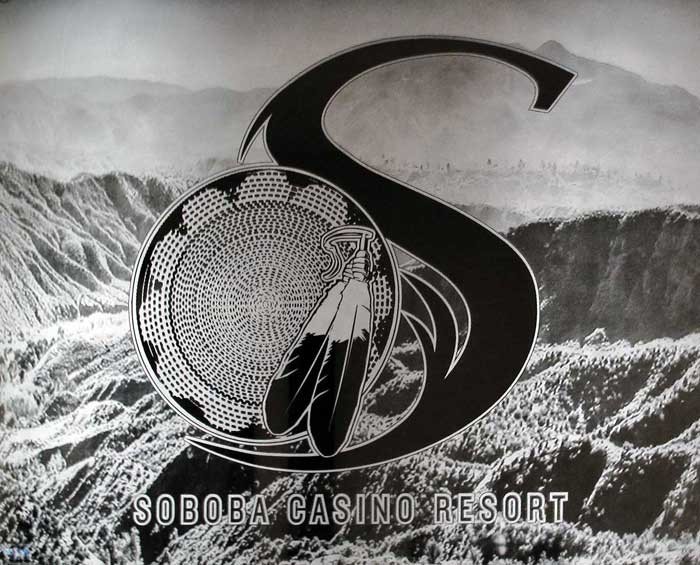 Huge Black Glass Photo Etching for Soboba Casino Resort
Very Large Photo Etching by Art Glass and Metal
I created this custom large format photo etching on black glass for a casino. The actual etched glass piece is four feet tall by fourteen feet long.
The piece is supported by 12 stainless steel standoff bases that float the glass 2-1/2 inches off of the wall behind it, with the wood frame bracketing the piece. It is by far the largest photo etching I have ever done, and the largest I have seen in general.
Because of the size of the piece and the limited size of stencil material that is available, I had to splice sections together and intricately hand detail the areas where the seams butted. Not an easy task, but it came out flawless. I was very excited to have been given the opportunity to produce this amazing piece.
---
More Photos (click any image to see it full screen):
Seals Swimming in a Kelp Fores...

2021-06-07

I was recently commissioned to create a pair of custom etched glass sidelights that I titl...

Read more about this project

Cast Glass Surfboard Wall Art...

2020-05-22

I made this solid 1-1/2" thick glass surfboard for a niche space in a California beach hom...

Read more about this project

Etched Glass Seahorse Themed S...

2020-05-22

This client wanted an etched seahorse themed panel for a shower stall. I was given some le...

Read more about this project

Cast Glass Ocean Wave Courtyar...

2019-04-13

I designed and created this cast glass courtyard gate with a breaking ocean wave...

Read more about this project

Huge Black Glass Photo Etching...

2020-02-08

Very Large Photo Etching by Art Glass and Metal I created this custom large format photo ...

Read more about this project

Commemorative Etched Glass Mem...

2021-03-24

I was commissioned to design and create this etched glass memorial featuring black glass p...

Read more about this project

Large Metal and Glass Barn Doo...

2020-05-27

I created these large metal and glass barn doors to give optional privacy between a large ...

Read more about this project

Etched Glass Veterans Memorial...

2021-08-17

This etched glass veterans memorial was designed and fabricated for installation at the Na...

Read more about this project