A Little Known Fact About Bend
In 1973, local Bend school teacher Jack Ensworth of Kenwood Elementary School won the Reader's Digest National Teacher of the Year award. One of his favorite "hobbies" was taking his 6th grade students on after school field trips where he shared his wealth of knowledge about the outdoors, including taking us kayaking, tying our own fishing flies and teaching us fly casting, snow sledding down Pilot Butte, and so on, all with the goal of teaching us how to enjoy and protect and conserve the great outdoors and its abundant riches.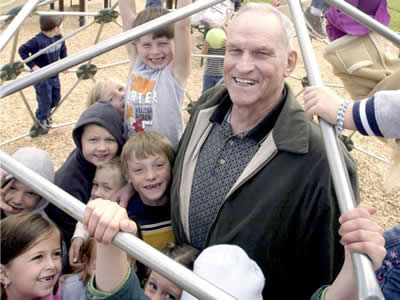 Jack was so beloved amongst the town of Bend that he had a whole school named after him. According to this article "He kept fish and gerbils and hamsters in his classroom, according to his daughter; he brought sheep to graze in the school's courtyard and had students help him deliver lambs."
When Ensworth was named National Teacher of the Year, he brought his whole family to Washington, D.C. News of Watergate had just broken and first lady Pat Nixon, a former teacher, presented the award instead of her husband.
Written by Vince, webmaster for Art Glass and Metal and Kenwood Elementary class of '73
Details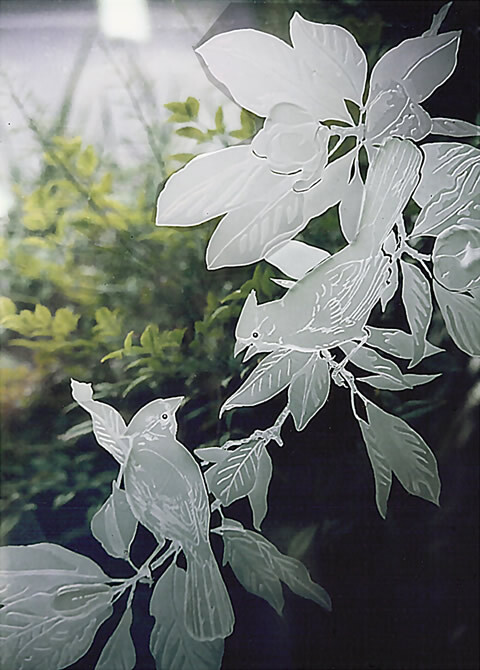 Now Creating Etched Glass Art in Bend, Oregon
Looking For Etched Glass Art in Bend, Oregon?
Jay Hoyt Curtis Creates Artworks Depicting the Natural Beauty of Bend and Central Oregon Using Glass Etching, Sandblasting, and Glass Carving
Nestled among the Cascade Mountains of central Oregon is the former logging town turned outdoor enthusiasts' mecca, Bend. A short list of this gorgeous location's attractions include hunting and fishing, skiing and boarding (on snow or water), hiking, river rafting, birding, horseback riding, mountain biking, and so on. Everywhere you look there are expansive vistas that boggle the mind with their stunning beauty.
The vast abundance of amazing wildlife that is native to the area is another big draw for many. Birds of all types including eagles, ducks, geese, quail, swans, and pheasants are commonly seen in the local mountains and high deserts. Rivers, lakes, and streams are teeming with native fish including golden, brook, and rainbow trout, plus numerous varieties of salmon and steelhead. Bears, beavers, raccoons, wolves, coyotes, foxes, elk, marmots, weasels, badgers, skunks, cougars, and bobcats are but a few of the common terrestrial species seen in and around Bend.
This dazzling array of natural scenery is a running theme in my works of glass art. I utilize a variety of techniques including glass etching, sandblasting, glass carving, and water jet cutting to create original works of art depicting the natural beauty of central Oregon. Projects I have created in my career range from purely decorative works of art to functional designs of door panels, windows, wall dividers, custom shower stalls, and so on.
I am thrilled to now be offering my etched art glass designs to Bend and surrounding areas throughout Oregon and the pacific northwest. Call me any time at 760.390.2994 or use this simple contact form to reach me by email.
Sincerely,
Jay