Details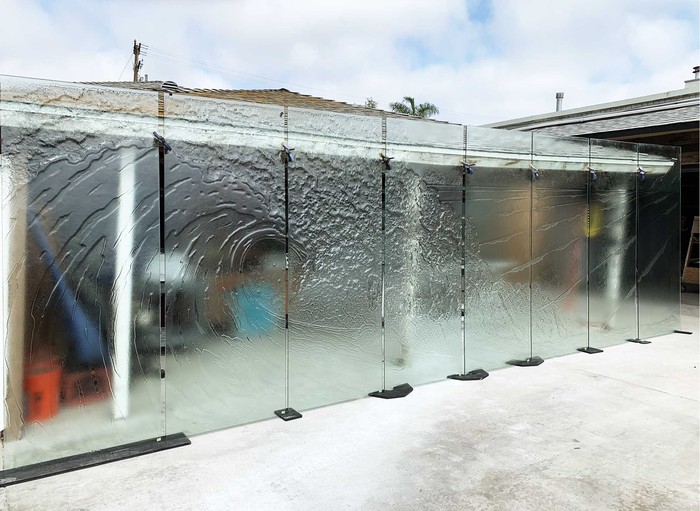 Cast Glass Hawaiian Wave Breaking Across a Wall of Glass Panels
This giant glass Hawaiian wave began life as a hand drawn illustration by the artist Jay Curtis. It was custom built right here in Carlsbad, California from Jay's original design for installation in the Hawaiian islands.
This stunning glass artwork exemplifies the power of a breaking wave coming in from the left, while the negative space to the right depicts a building swell approaching from the horizon. It is made from cast and tempered glass for a wall inside a hotel on Maui and will be installed this October. The overall dimensions of the wall are 8 feet tall and 24 feet long, and it is constructed of eight separate glass panels that stand side by side.
The panels were photographed at the studio prior to crating and shipping. More photos will follow after the installation has been completed.